project
overview
The Kolding Project​
In this project Enactlab is assisting with the development of a co-housing community in the Danish city of Kolding, together with the administrative building-organization, Lejerbo, the property union, Real Dania, and the two foundations, Bevica Foundation and Elsass Foundation.
Enactlab is both developing research about the target groups, their life and experiences, and acting as advisors for the developers, the municipal of Kolding, architects and building-entrepreneurs in the project's first two phases.
The future aim is therefore to meaningfully translate the research knowledge about the target groups through the different phases of the design and construction process, in order to finally evaluate the impact of the co-housing community on the target group's quality of life and well-being.
Read more
Facts
Young people are today subject to a high level of stress, depression, and anxiety
Young people with disabilities experience in addition to stress, depression and anxiety –  also stigma and social exclusion
Parents are today subject to a high level of stress and families are increasingly becoming organized around single-parent homes
One in four senior citizens feel involuntarily lonely
However research shows that positive social engagement, good relationships and strong community are a general factor in people's quality of life and well-being.
Our preliminary analyzes therefore suggest that co-housing communities can function as an antidote to individualization and mental distress, since the residents experience less loneliness, social exclusion and increased quality of life.
the process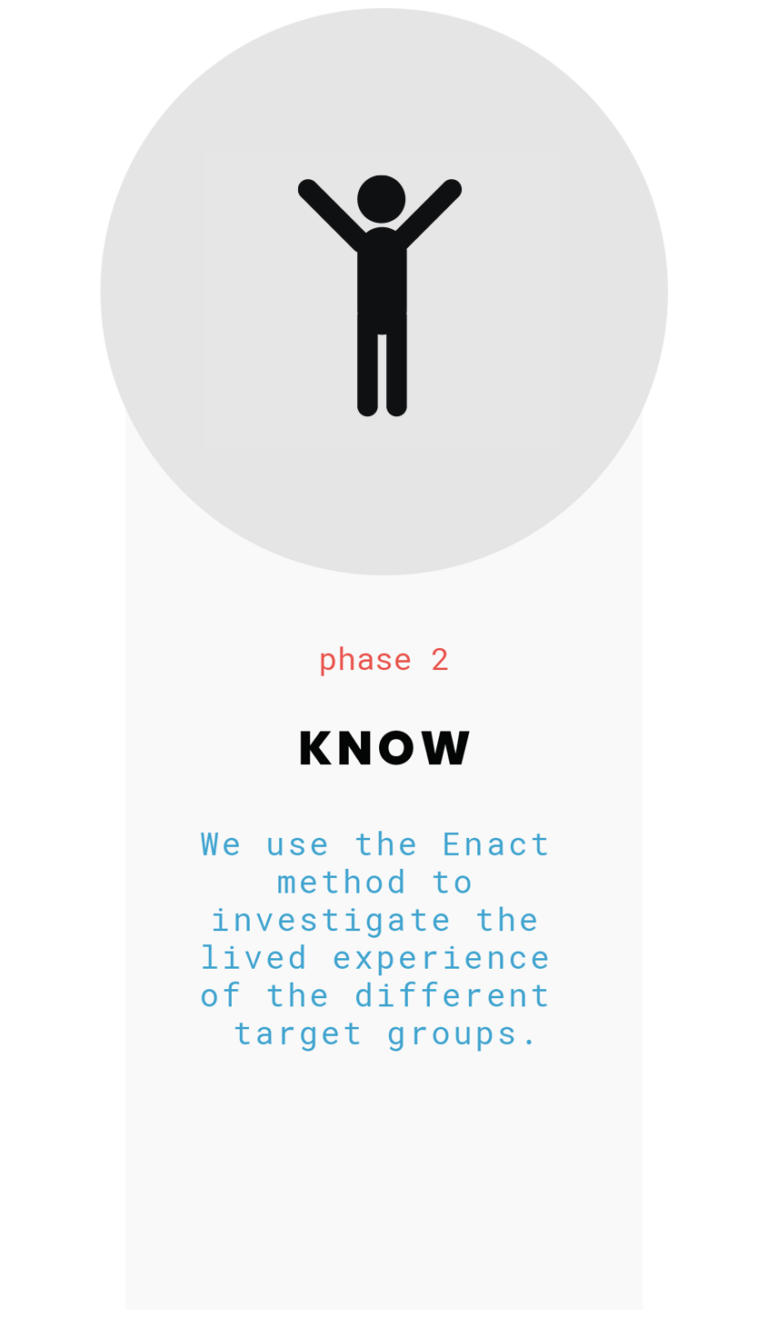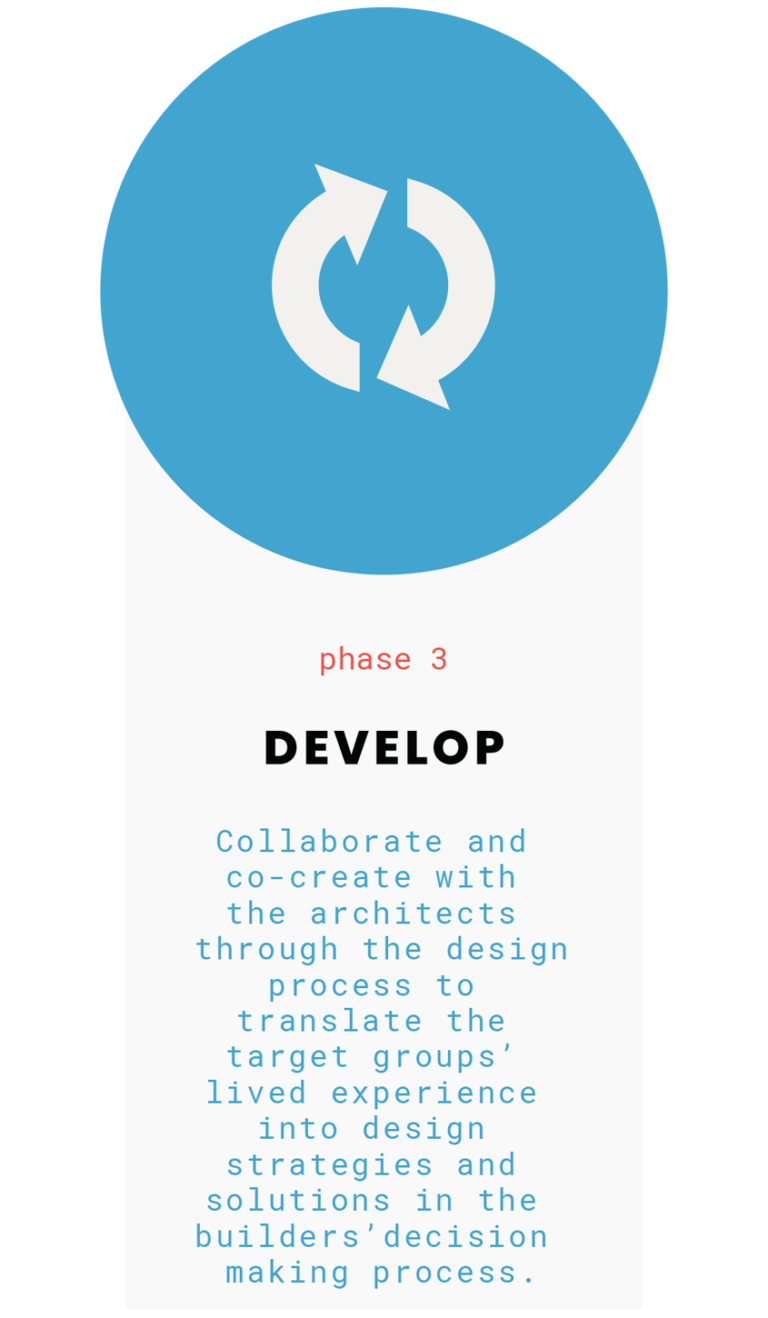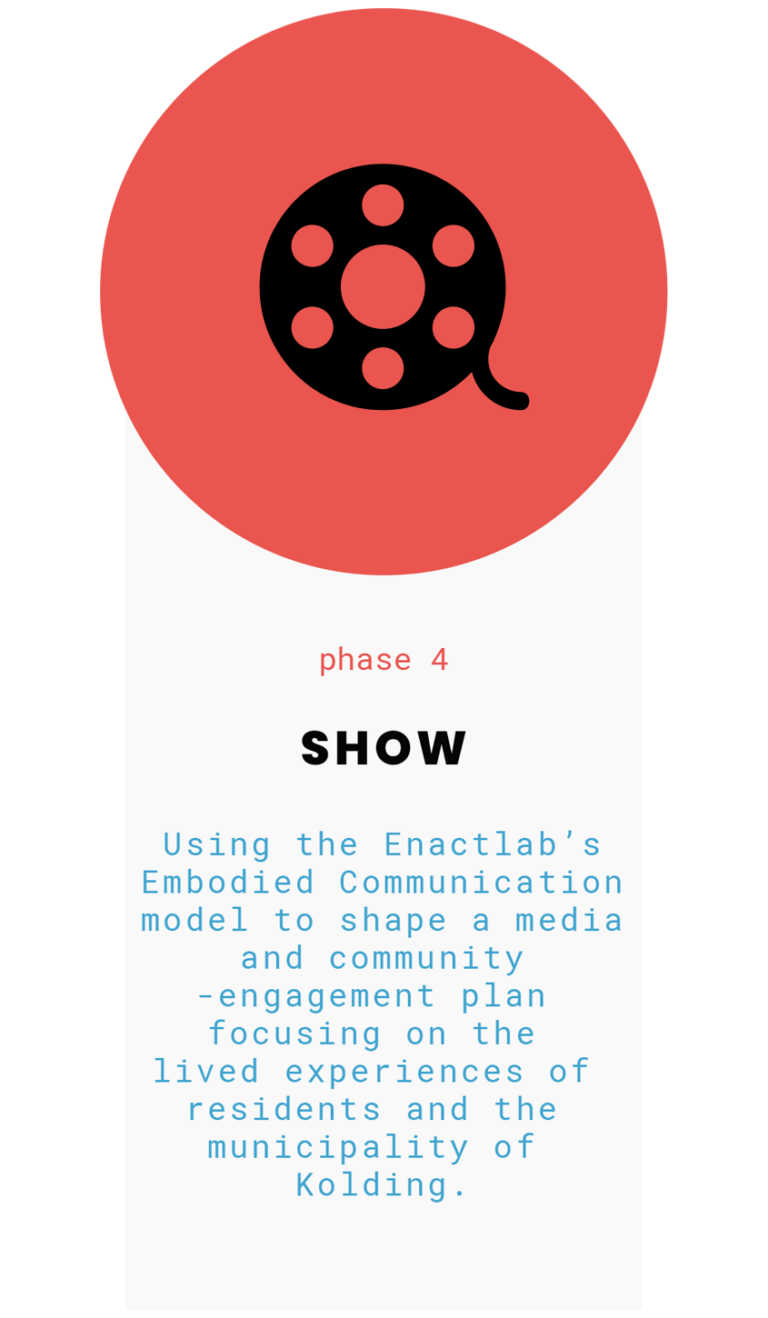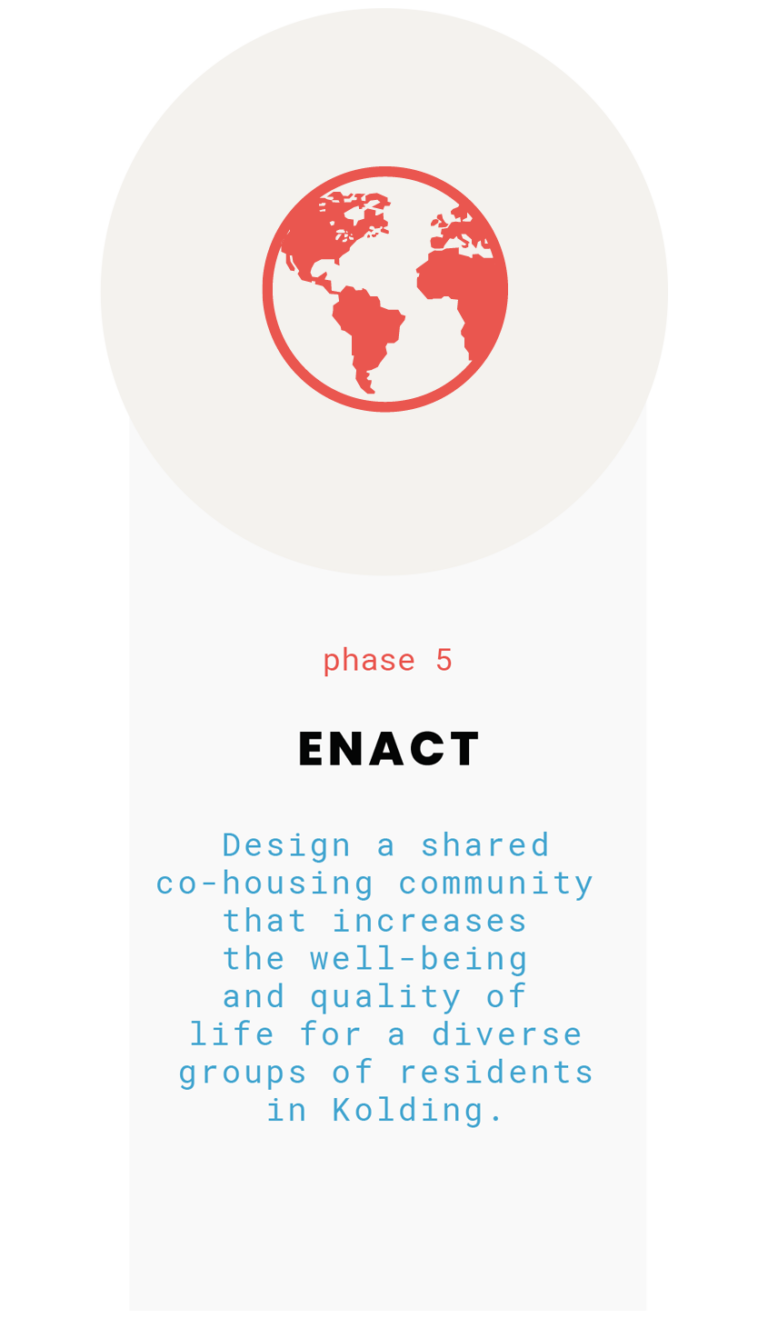 Results
1 x Generic value programme focusing on the lived experience for the decision makers 
1 x Location specific value programme focusing on the lived experience for the decision makers 
Lived experience research on and experiments with the four target groups
Translating the research on the target groups' lived experience into design strategies, principles and solutions
Advising the project's decision makers and stakeholders based on the lived experience research 
Press Release: Housing project for inclusion and community (in Danish)
supported
by