Stomiguiden.dk - The ostomy guide
Stomiguiden was created by Jacob Nossell in cooperation with Stomiforeningen COPA.
Background and Problem
We discovered a lack of relevant information for young adults being newly operated with an ostomy. The available information focused on the medical aspects of the procedure, but did not address the social and psychological dimensions of life with an ostomy. Ostomy is tabooed and young people all too often find her – or himself alone with their feelings and experiences. 
Vision & mission
We wanted to create information at eye level of young users of ostomy.
The themes of the online guide are fashion, love and relationships, activities, ostomy life hacks and everyday experiences. All the questions that exceed ostomy as a medical procedure.
The aim was to change the general view on ostomy belonging to elderly people and the limitations of the ostomy. Instead Stomiguiden.dk wanted to create a broader picture of who is using ostomy and show that an ostomy can be an improvement.
Partners
The project was supported by Tryg Fonden, Augustinus Fonden and Stomiforeningen COPA.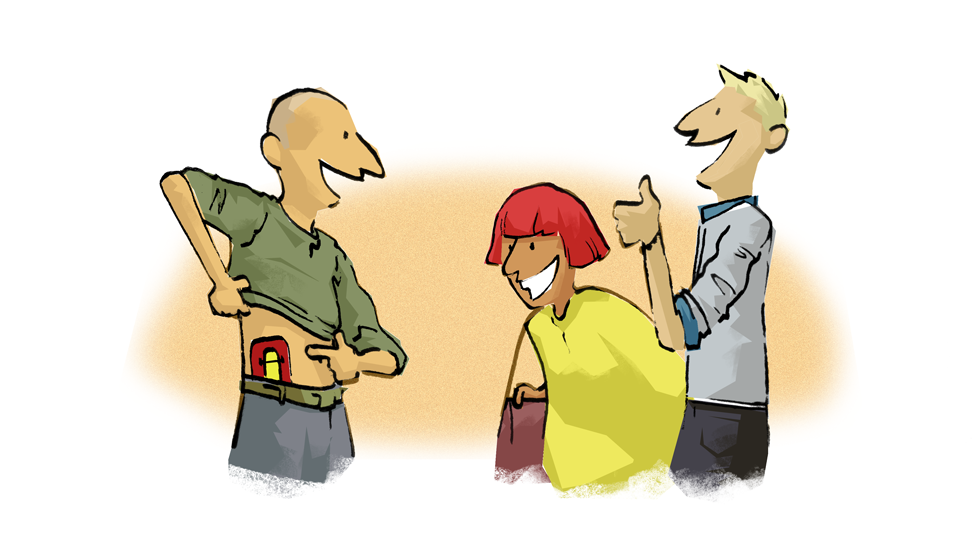 Results and Impact
Stomiguiden.dk reached young adults new with ostomy through articles, interviews and videos showing other young adults living with ostomy as well as professionals describing and guiding people new with ostomy. 
Stomiguiden.dk created a forum where young people with ostomy and their friends and relatives could find information about life with an ostomy. Information that helped to demystify ostomy – in the eyes of the users as well as in the general public.
In round numbers, Stomiguiden.dk have had 29,000 individual visitors since its launch in 2016 (10,000 of which are people with an ostomy, 19,000 being relatives). There is around 10 – 12,000 people with ostomy in Denmark – so Stomiguiden.dk was relevant not only to all of the target audience and their relatives, but also to "adult adults" living with an ostomy and their relatives as well as practitioners.
Target audience
Young adults being newly operated, their relatives and practitioners in general.
Communication
In relation to the launch of Stomiguiden.dk we were interviewed in DR1 Aftenshowet, TV2 Go'aften Danmark and Radio24syv. Furthermore two articles were brought on DR.dk. The total number of viewers/listeners/readers amounted to 2,789,666 equal to an estimated advertising value of DKK 435,434,-
Furthermore we produced video-spots for Facebook with comedian Frank Hvam and Tv-host Thomas Skov with a reach of 113,000 persons and 61,000 interactions (likes, shares and comments).
Economy
The total budget of Stomiguiden.dk and the related activities was DKK 350,000.
The project was supported by Stomiforeningen COPA, Augustinus Fonden and Tryg Fonden.
* This project was enacted before the establishment of Enactlab.