ENACT KNOWLEDGE
(Dis)abeling Interactions
(Dis)abeling Interactions was conducted by Kristian Martiny.

Background and problem
People living with physical disabilities often experience social meetings as awkward and uncomfortable – even tangent to assaults sometimes.
Vision & mission
With (Dis)abeling Interactions, we aimed to find out why. When understanding the reasons behind the actions, we could improve the social meetings between people with and without physical disabilities.
Project

The project used a holistic and interdisciplinary approach. We used biomedical, psychological and social perspectives in order to understand handicap. We organized meetings between a person with CP and three different groups; 1) a relative, 2) a professional who did not know the person with CP beforehand, and 3) a citizen who had no prior experience with CP.
Through eye-tracking and 3D-camera recordings, individual interviews and a control group, we were able to describe what happens in the interactions with individuals with CP.
Partners
This project is a collaboration between the Technical University of Denmark (DTU) and Enactlab. This project is supported by Elsass Foundation.
Results and impact
On the basis of our research, we were able to make social strategies providing the necessary knowledge about CP and tools for how to approach people with CP.
Target audience
Practitioners, The "able bodied" public
*
This project was enacted before the establishment of Enactlab.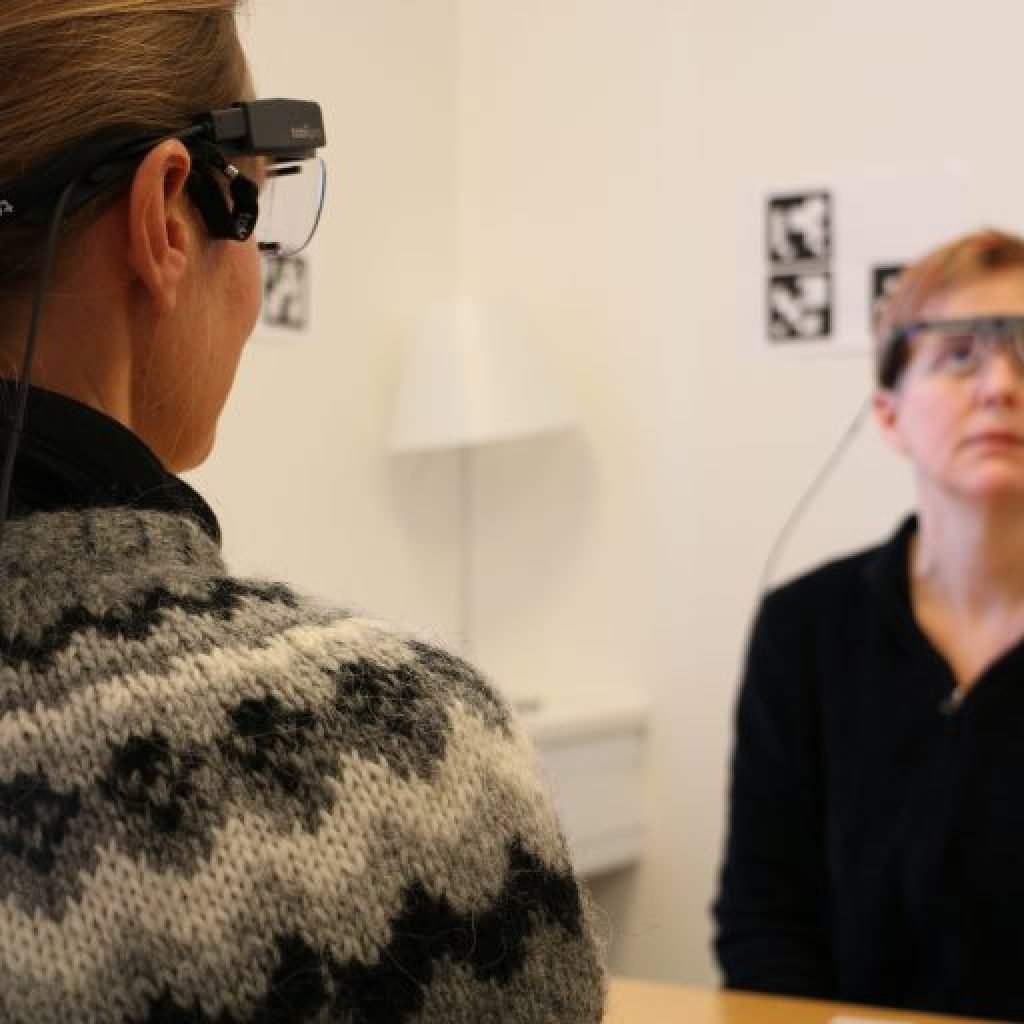 (Photo: Elsassfonden)