ENACTLAB
ENACT TO
KNOW
ACT
ENGAGE

We are a global lab for change
We work with people and
organizations to ENACT change
How do we
enact change?
We work across three core creative areas:
_KNOW: co-created research + knowledge
_ACT: labs + prototyping
_ENGAGE: media + culture production
In each of these areas, we develop collaborative tools, methods and services to ENACT change together – with people and organizations.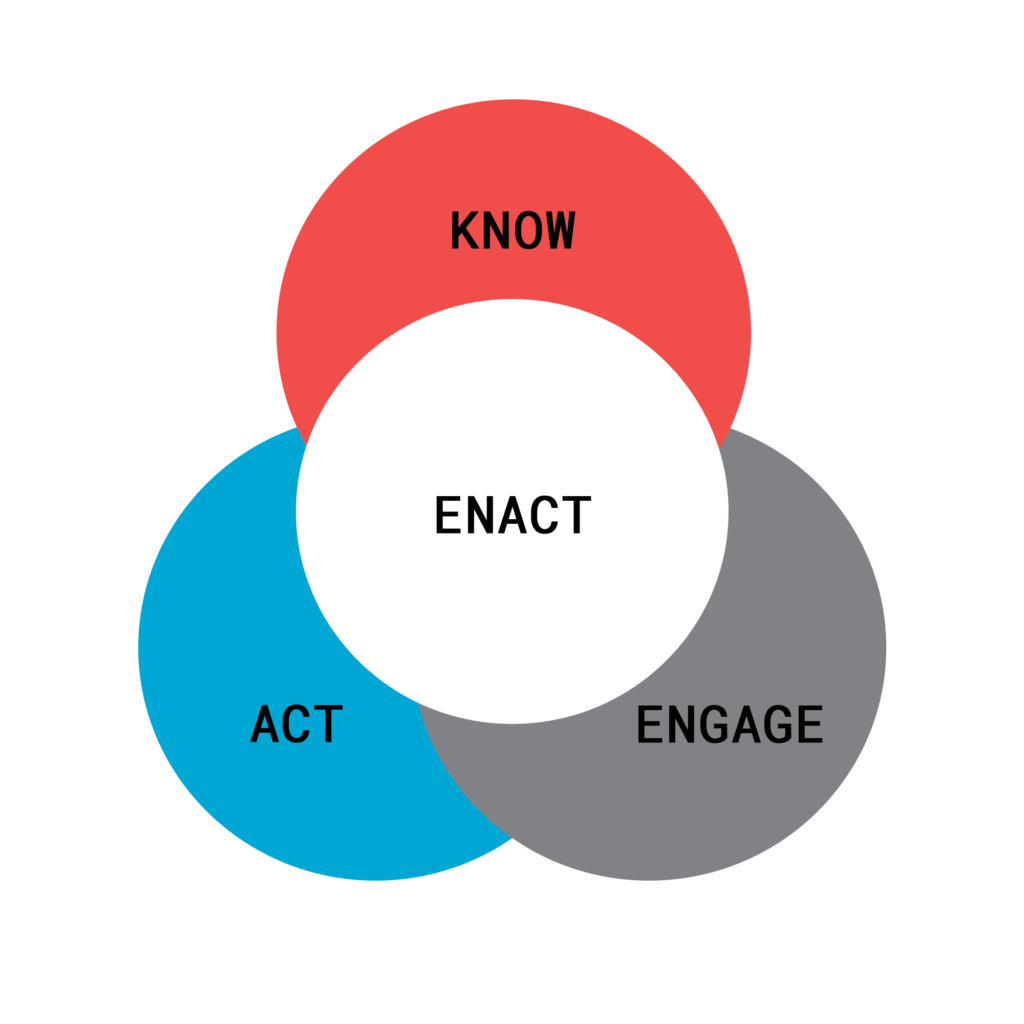 projects
explore some of our recent work below, and see more projects here
building meaningful co-housing
translating knowledge into meaningful practice in healthcare
project
Shakespeare, Hamlet's Castle and a Global Journey to REIMAGINE Disability
Depression, Stigma and Self: new narratives from the theatre stage to society.
project
some of the organizations we've partnered or collaborated with include_
Previous
Next